ESSA Conference
TURNING POINT:
FROM NCLB TO ESSA

Annual Statewide Every Student Succeeds Act (ESSA) Conference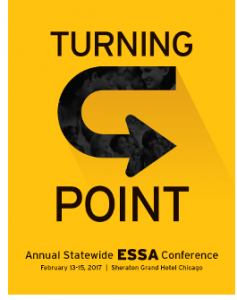 February 13-15, 2017
Sheraton Grand Hotel, Chicago, IL
For more than two decades, this annual gathering has attracted thousands of educators to Chicago for three days to share up-to-date information about innovative classroom and district practices, as well as national and state educational policies and programs.
This February conference is hosted by The Center: Resources for Teaching and Learning in partnership with the Illinois State Board of Education.
More information about the 2018 conference will be posted soon.